Fountain Fuel has launched its first zero-emission energy station in Amersfoort, Netherlands.
The opening kicks off the company's strategy to create a nationwide network of zero-emission energy stations, combining large-scale hydrogen refueling and electric charging.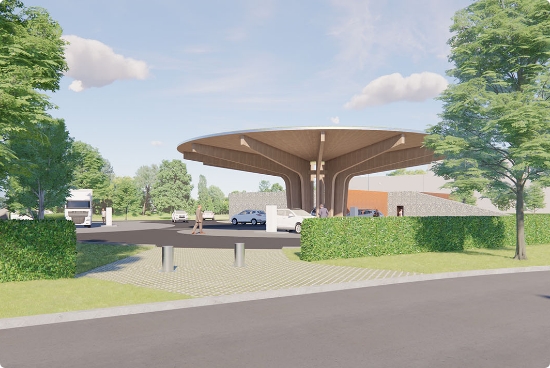 Vivianne Heijnen, State Secretary of the Ministry of Infrastructure and Water Management (I&W), headlined the formal opening ceremony of the facility. The government representative refueled a brand new BMW iX5 Hydrogen to the H2 dispenser, marking the site's first operation.
"The Netherlands is in the midst of an energy transition and hydrogen will be of indispensable value in this, including in mobility. The government has therefore freed up 178 million euros in the Climate Package for hydrogen applications on roads and inland navigation. Ultimately, this remains a joint task that we are working on, together with entrepreneurs and companies," said Heijnen.
The full article here.